Welcome to the Official Monica-Crystal Website!
Monica-Crystal Performs L.A. Showcase- prepares to film Hybrid Music Video

Yesterday, at the Novo by Microsoft in downtown L.A.-- Seattle/Los Angeles-based entertainment company BNW Global hosted a label showcase that opened with priority female, rock/soul artist Monica-Crystal, who's the second artist to be officially signed to the independent's label-to-label contract with Universal Music Group via INgrooves. Since purchasing the world's largest digital music catalogue from UMG, INgrooves has been busy setting its sights on partnering with artists and labels with artists who may not typically be seen on popular music charts, yet are excelling in the digital music space.
Monica-Crystal, who has been working with the Brave New World Entertainment Company for six years is one such artist who falls into this category, and both BNW Global and the INgrooves/UMG family are excited to assist her in the launch of her first global project. The LP is named after her all-female band Empress Omn and will be introduced to the digital airwaves via an original single entitled The Visitor. The Visitor, is a catchy rock/pop/soul tune with a sci-fi twist that's already generated buzz among regarded industry tastemakers. Monica-Crystal personally wrote the script and developed the idea for her "hybrid" music video which will include both a Live Action and a VR experience for her new fan base.
Additionally, Monica-Crystal has assembled the perfect team to help her produce this very unique audio/visual experience. The Pander Bros. based in Portland, are well-known comic animators, script-writers and short film directors who are the perfect choice for the project which will be shot on location in Seattle, WA. Eric Lloyd Brown, joins the team from L.A. (where Monica-Crystal is also based) with his extensive Hollywood resume that includes the concept design of feature films such as Alien Resurrection, Tron, Batman Begins, Starship Troopers, and many more. Rounding out the team with his knowledge of animation production and storyboarding is Jose Andres Vasquez who unlike the Pander Bros. and Eric Brown, has not worked with Monica-Crystal for at least ten years. The Spanish-born creative will be working with her for the first time on this "hybrid" music video for which she has written the entire script.
The unique music video is a pivitol part of Monica-Crystal's marketing campaign and career launch into the industry. After the release of the song and concrrent release of the music video in the late fall of 2016, Monica-Crystal & The Ladies of Empress Omni will embark on a tour that will take the Ladies from L.A. to New York, Atlanta, Miami, Dubai, and the Philippines. While on tour in the Philippines, Monica-Crystal will reunite with members of her family she has never met and will also stop by several orphanages and group homes with her band to perform free shows for the children living there.
With the music market wide open for an act such as Moncia-Crystal & Empress Omni, The Brave New World Global Entertainment Company anticipates generating a high level of sales designed to originate from a variety of distribution channels all centered around digital industries such as digital ad companies, mobile service providers and compression technology companies. Though she will be performing "The Visitor", which is sure to shake up the music industry-- we sincerely hope Monica-Crystal is here to stay!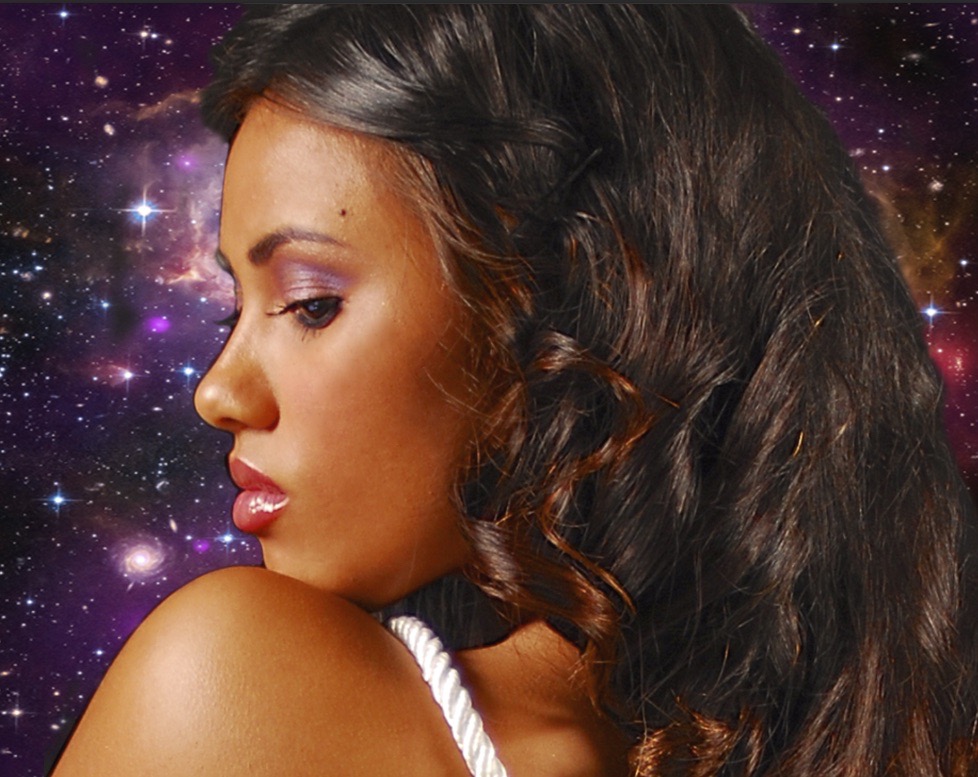 Connect with Monica-Crystal on social media!